Many people who walk through our door have all ready made the decision to divorce but others come in because they fear their marriage is coming apart and they don't know what else to do.
On this page we have put together a list of resources and tools to tap into regardless of where you are at in making a decision about your future with your spouse.
Meditation
One important way to keep things in perspective is to meditate.  Even if you have never tried to meditate, now is a good time to start.  Here is a simple guided meditation to help you stay calm and reduce stress:
Tantra Nova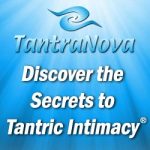 Based in Chicago, TantraNova, founded by Dr. Elsbeth Meuth and Freddy Zental Weaver in 2001, works with couples to facilitate transformation.  Their approach builds on meditation and Tantra Yoga practices.  You can work with them as a couple or on an individual basis.  They also publish best-selling books and DVDs and lead retreats and workshops around the world.
Books on Divorce
The Good Karma Divorce by Judge Michele Lowrance
The Collaborative Way to Divorce: The Revolutionary Method That Results in Less Stress, Lower Costs, and Happier Kids – Without Going to Court by Stuart Webb and Ronald Ousky
Collaborative Divorce: The Revolutionary New Way to Restructure Your Family, Resolve Legal Issues, and Move on with Your Life by Pauline Tessler and Peggy Thompson
Books for Keeping Things in Perspective
Mapping a New Reality: Discovering Intuitive Intelligence by Therese Rowley, Ph. D.
The Power of Now by Eckhart Tolle
Care of the Soul by Thomas Moore
Digging Deep by Fran Sorin
Sacred Contracts by Caroline Myss
Books About Children and Divorce
Mom's House, Dad's House by Isolina Ricci
The Pro-Child Way: Parenting with an Ex by Ellen Kellner
Books on Holistic Legal Practices
Transforming Practices by Steven Keeva
The New Lawyer by Julie McFarlane
Lawyers as Peacemakers: Practicing Holistic, Problem-Solving Law by J. Kim Wright
Books on Sustainable Business
Plenitude by Juliet Schor
If you know for sure that divorce is in your future, the more support you have the better. People come first. Surround yourself with people who lift your spirits and who ground your expectation. Get a good lawyer, a divorce coach and a financial advisor. Other "support staff" could include a therapist, spiritual director, and yogi.
A note from Theresa … I have first-hand experience with all of the resources listed on this page in that I have read the books, contributed content (in the case of Lawyers as Peacemakers), and attended TantraNova workshops. I do not receive commissions from the sale of any books listed. I am an affiliate of TantraNova and receive compensation from sales made that originate with the links above.