Why Trinity Family Law?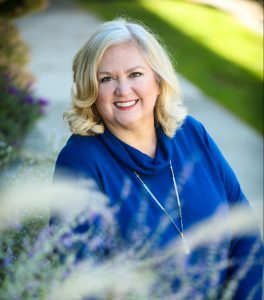 Theresa Beran Kulat has focused on Collaborative Law since 2003 and limits her practice to settling divorce cases.
A pioneer in the field of Collaborative Practice, Theresa stands for empowering people so they can build healthy new lives, prosper financially and co-parent children effectively.
Our Story:
In 2000, after eight years of practicing employment law and eight years of marriage, Theresa met Stu Webb at an International Alliance of Holistic Lawyers conference. She knew then that she would dissolve her marriage using the Collaborative Law model. She did. In 2002, she attended the first Chicago Collaborative Law training and took on leadership roles in the newly formed Collaborative Law Institute of Illinois while raising her two children who were 7 and 2 at the time. She incorporated divorce coaching into her life coaching practice and, in 2003, started her own law firm focused on Collaborative Practice.
"What I love about Collaborative is that it truly allows me to weave my life experiences together, experiences that on a professional level include research assistant at the Federal Reserve Bank of Chicago, salesperson with Proctor & Gamble, and employment law attorney specializing in local governments. On a personal level, I have been fortunate to study with many leaders in the self-improvement community and have found that many of the key learnings and tools have relevancy for my clients and the work that we do at Trinity Family Law."
Today:
Theresa established her non-adversarial divorce practice, Trinity Family Law, P.C., over 13 years ago. From the beginning, she has sought to create an environment and approach that supports her commitment to helping her clients reach settlement so that they can move on to building a healthy future.
Theresa has championed Collaborative Practice in Illinois, introducing it to many practitioners who now provide Collaborative services in the Chicago area and beyond. She is currently President of the Collaborative Law Institute of Illinois.
Theresa provides consulting, facilitation and coaching services to individuals and organizations through Trinity Collaboration, Inc. In workshops, she and her colleagues help people visualize the futures they can create and lay the groundwork for moving towards their vision. Trinity Collaboration, Inc. also provides informative, inspirational speakers for events, trainings, and conferences of like-minded folks ready to change the world.
In the western suburbs of Chicago, Theresa is raising her two sons and singing with local bands and other folks in her community. In 2015, she was inducted into the McAuley Hall of Honor at Mother McAuley Liberal Arts High School, her alma mater.